I will do my best to publish every Monday.
---
Business has been really good except for the usual slowdown in December. I suppose what I sell is a bit too expensive for Christmas gifts. But it's January of a new and hopefully better year, so let's get the party started.
Here are a few of the new items I have for sale.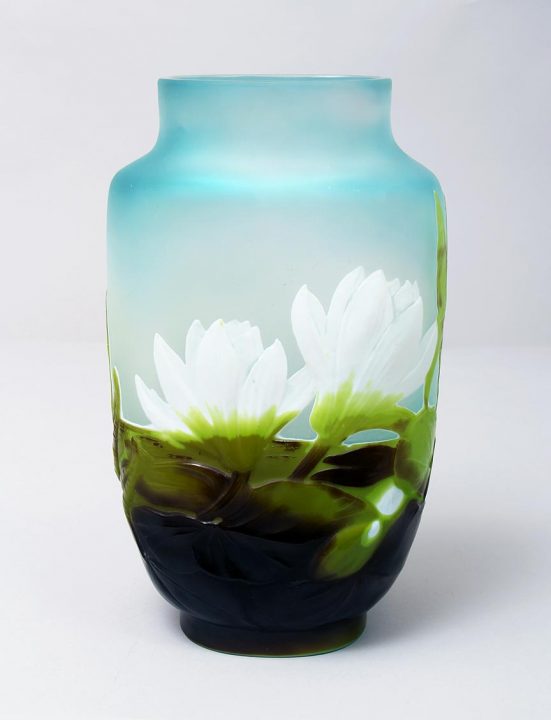 Gallé produced many models of blownout vases after WWI, some more interesting than others. The Water Lily model is one of the best – the flower is so showy and beautiful. It comes in a variety of colors. This example has exquisite white flowers with green and brown leaves on a sky blue background. It doesn't get much better than this.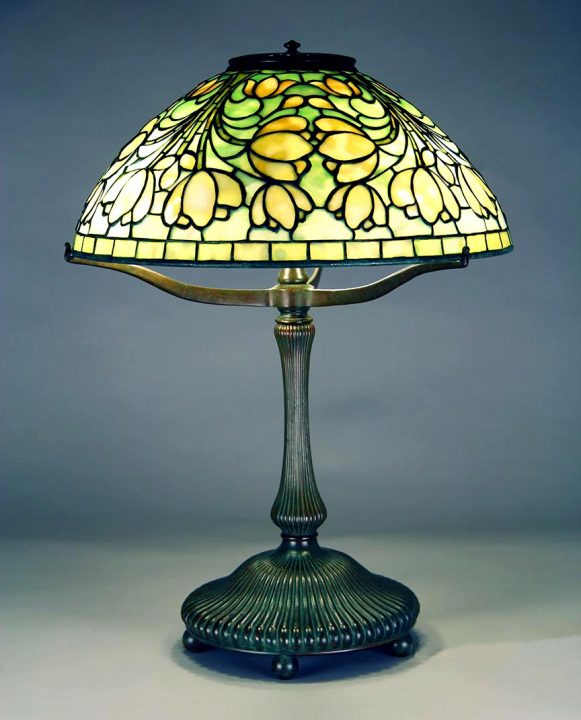 Tiffany lamps have been flying off the shelves. I just got this gorgeous 16″ diameter Crocus lamp with very special mottled glass. It's dash-numbered 9, indicating it was part of a limited run of lamps, usually 10 or fewer, where the glass was carefully chosen. It's a superb lamp with a ribbed library base and a fabulous original patina.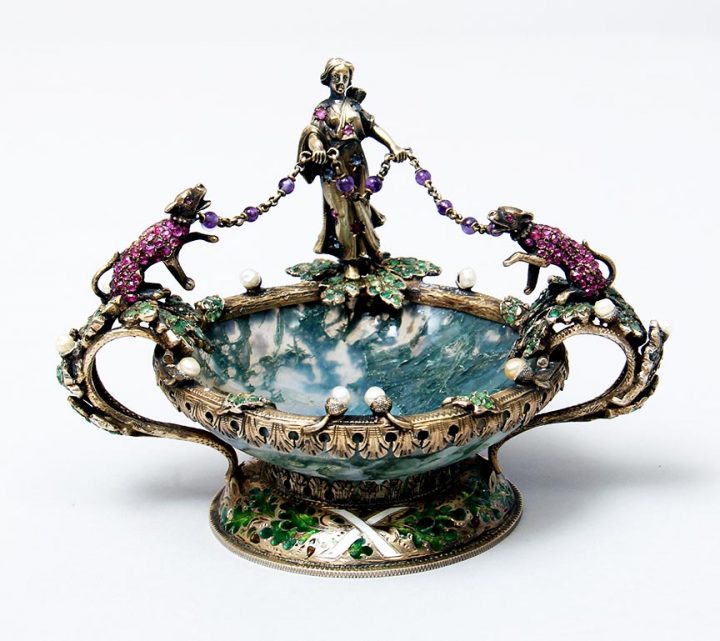 I just got this amazing Austrian coupe of Diana the Huntress holding her dogs on a leash. It's agate with a chiseled vermeil frame and circular guilloche base with enameled patterns of oak leaves and acorns. The two handles are paved with peridots, each surmounted by a dog whose body is covered with small rubies. The rim of the cup is decorated with water pearls and a leaf, circa 1900. Amazingly it has its original fitted box. It's petite, but special.
---
Let me know what interests you, even if you don't see it on my website. I've got lots of items that I haven't listed yet and I know how to locate what you desire.
I listed some of the new items on my website and will list more every week. Click Philip Chasen Antiques to take a look. I will make every effort to actively list new items as often as time permits. I always strive to offer the finest objects for sale on my website and at every show. There are many items for sale, sold items with prices and free lessons about glass and lamps. And remember to keep reading my blog.