While you've likely played many Milton Bradley Board Games, including Battleship, Twister, Connect Four, Candy Land, the Game of Life, Guess Who? and so many more, you might not know how collectible Milton Bradley board games can be. With over a thousand years of board games being made, there are plenty of collectible titles and history to go along with them.
Interested in learning more about collecting Milton Bradley games? Check out the WorthPoint Worthopedia®, where there are 200,000 results for Milton Bradley items that were previously sold. Keep reading to take your knowledge of Milton Bradley game collecting even further.
Milton Bradley's empire of board games began with a simple lithography shop in Springfield, Massachusetts, in 1860. He created the Checkerboard Game of Life in 1861, a game in which players followed a track from birth to old age featuring moral overtones. Bradley sold 45,000 copies of the game within its first year. Soon after, Bradley created puzzles and dissected maps.
After the Civil War began, Bradley started producing games for soldiers. He created small kits of games that could be carried easily to help ease the boredom of many soldiers. In the 1870s, Bradley expanded his catalog to better fit current fads, including biblical games, knowledge games, croquet sets, word games, and more traditional board games. During this time period, Milton Bradley also produced educational supplies, including colored paper and paints. He frequently gave these items away because the US was experiencing a recession. Many of his investors were upset by this practice, but eventually, educational materials became a large portion of the company's income. Milton Bradley died in 1911, but the company continued and later suffered financial difficulties between 1920 and 1940. Bankruptcy was avoided by limiting Milton Bradley's board game line from 410 games to 150.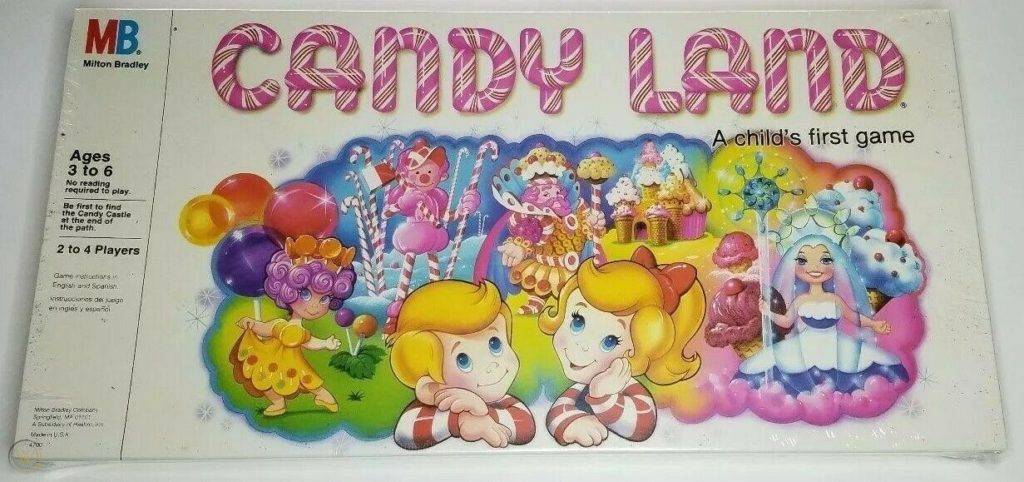 During World War II, Milton Bradley produced a revised version of its game kit for soldiers. Milton Bradley additionally created a universal fighter plane joint. For people still at home during the war, the company also released patriotic games such as Candy Land and Chutes & Ladders. In the following years, they created Twister and Concentration.
After trying to move into the video game industry with no success, Milton Bradley sold to Hasbro in 1984. They continued to operate as their own company under Hasbro leadership until 2009 when the Milton Bradley name was dropped from the brand, though many of their original games continue to be produced by Hasbro.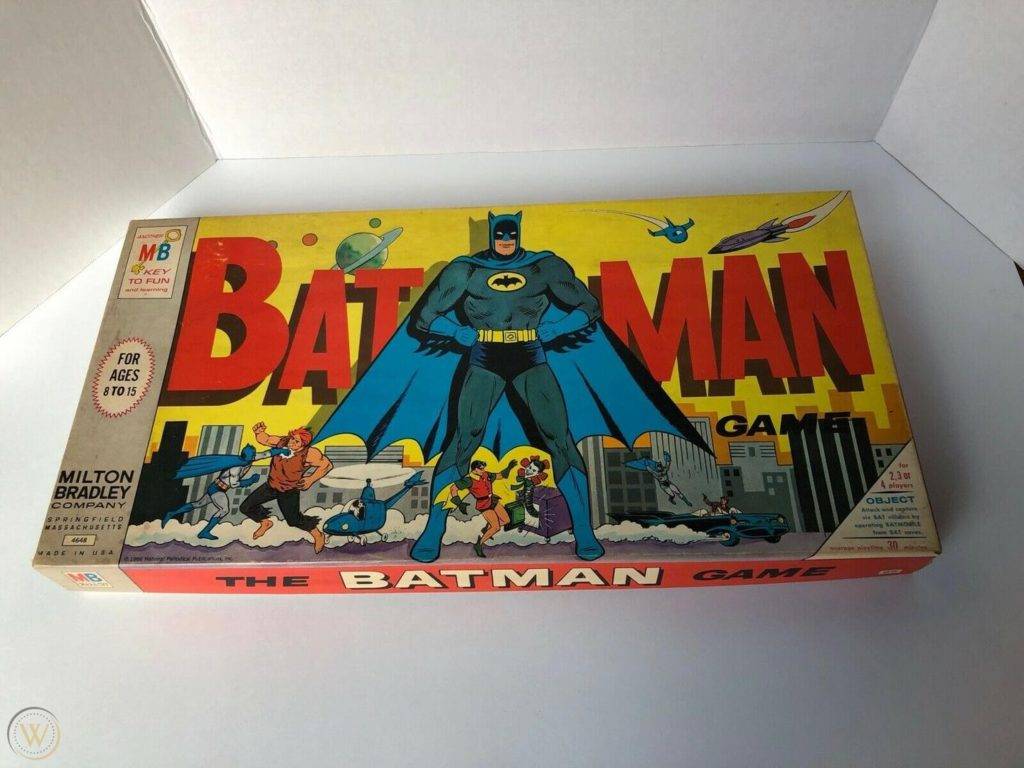 Many Milton Bradley games, puzzles, and more can be quite collectible. Many of the well-known Milton Bradley games including Battleship, Candy Land, Chutes and Ladders, and Connect Four were produced in very large numbers for many years, decreasing their value. Because of this, only first edition copies of these and other mass-produced games are collectible. Additionally, to achieve full value, any set must be complete with all of its parts; therefore, it's recommended that you are able to see photos of the game in its entirety (or the puzzle fully put together). Some early board games had separate boxes for the game pieces and the game board.
From the 1950s to the 1970s, Milton Bradley had many games that were themed alongside different movie, television, comics, and music stars. These games can often have increased value because of crossover collectors. For example, Milton Bradley's Beatles-themed Flip Your Wig Game in excellent and complete condition can sell for over $1,000. While not all of these themed board games can sell for that much, many titles from this period with complete sets and connections to other media can sell for over $100.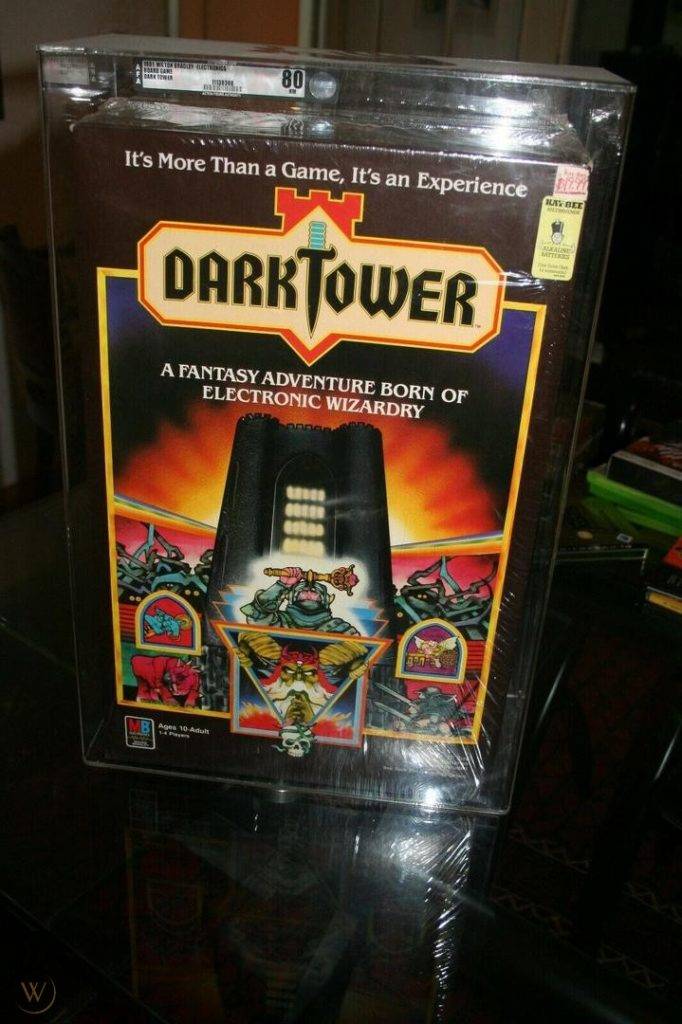 Some of the other desirable Milton Bradley games include their role-playing games, released to appeal to fans of Dungeons and Dragons. One of these games is Dark Tower. This game features a battery-powered electronic tower as its centerpiece, and because these towers tend to lose functionality over time, those with working towers are extremely valuable. Dark Tower games that are complete and include functional towers can sell for over $500. Another collectible Milton Bradley RPG game is HeroQuest. This game and its expansion packs are all very valuable, and the Elf Quest Pack and Barbarian Quest Pack expansion packs can oftentimes be sold for more than the base game. The completed base game can sell for over $200.
Other collectible Milton Bradley games include those that are often difficult to find with all their pieces. The game Fireball Island requires players to shoot "fireball" marbles at the opponent's game pieces, which has created a lot of opportunities for damaged pieces and lost marbles. A complete and good condition Fireball Island game can sell for over $300.
Milton Bradley games are both popular and collectible, with 30 of the top 50 best-selling games in 2019 being Milton Bradley games. If you'd like to learn more about Milton Bradley, we have a WorthPoint Dictionary page on Milton Bradley Games to check out next, and you can read more from the WorthPoint Library. Several books reference collecting Milton Bradley in the Library, and with your WorthPoint MAPS and Library subscription, you can read all of our books for free!
---
Kendall Aronson is a 2019 graduate of Berry College, where she earned a Bachelor's Degree in Communications and Public Relations with a minor in English. She has served as the Editorial Assistant for Berry's Alumni Magazine, the Social Media, PR director, and Assistant Arts & Living Editor for the Campus Carrier. She offers an up-to-date look at collectibles for the Millennial audience.
WorthPoint—Discover Your Hidden Wealth®
(Visited 138 times, 20 visits today)