I will do my best to publish every Monday.
---
Morphy Auctions, Denver, PA, held a Fine & Decorative Arts sale, December 8-10, 2020. The first day was devoted to American and European ceramics, glass and lamps. Many items performed very well, especially Tiffany lamps, which are on a tear.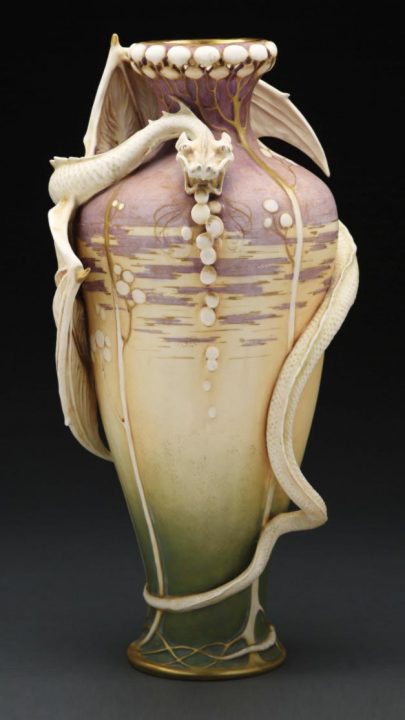 The first hundred or so lots were Amphora pottery from a prestigious New York City collection. The top lot of the collection, #1032, was a rare, 21½" tall, Spitting Coin Dragon vase. It sold for $54,120, including buyer's premium — approximately double its high estimate of $24,000.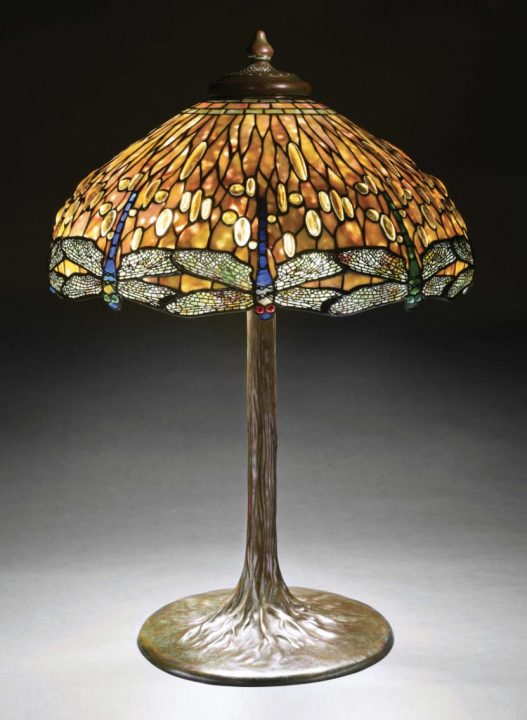 The top lot of the Tiffany lamps went to #1352, a not-very-attractive 22″ diameter Drop Head Dragonfly table lamp on a tree trunk base. Personally I wouldn't have bid on this lot for half the realized price of $116,850, including buyer's premium. The brown mottled background just didn't do it for me.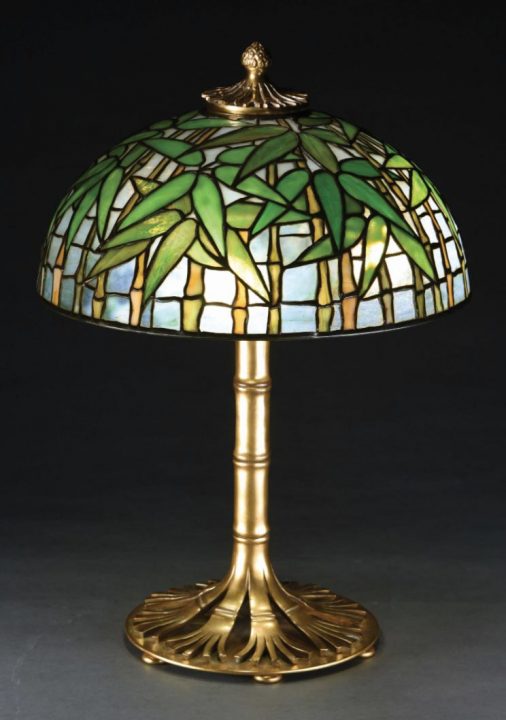 A rare Tiffany 16″ diameter Bamboo table lamp sold near its high estimate of $75,000, realizing $89,175, including buyer's premium. Most of the Tiffany lamps in the sale sold at or above their high estimates.
For the complete results of the sale click here.
You'll want to read my blog for the next couple of weeks, where I'll report on the results of the December Sotheby's and Christie's Tiffany Studios sales. Tiffany lamp prices were nuts!
---
Let me know what interests you, even if you don't see it on my website. I've got lots of items that I haven't listed yet and I know how to locate what you desire.
I listed some of the new items on my website and will list more every week. Click Philip Chasen Antiques to take a look. I will make every effort to actively list new items as often as time permits. I always strive to offer the finest objects for sale on my website and at every show. There are many items for sale, sold items with prices and free lessons about glass and lamps. And remember to keep reading my blog.