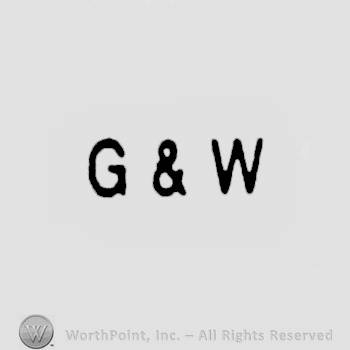 The chances are that unless you really know your silver hallmarks, this one leaves you scratching your head. This silver mark was in use in 1852-1853 by a company whose subsequent marks you will undoubtedly recognize.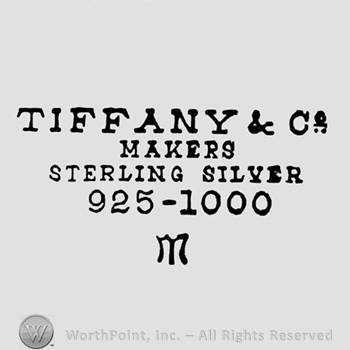 If you guessed Tiffany & Company based on the first mark, congratulations…and wow, do you know your silver!
While Tiffany's is renowned worldwide as a luxury item retailer, their principal claim to fame lies in both their breathtaking diamond jewelry and their exquisite silver works. A breath of fresh air in the jewelry industry at the time, Tiffany's rather unconventional approach to business appealed to consumers. Rather than following the practice of haggling over pricing favored by its competitors in the 1830s, Tiffany clearly labeled prices. Additionally, its stores would not accept credit. All items had to be purchased with cash. Tiffany established a reputation for consistency, reliability, and fairness with its customers early on.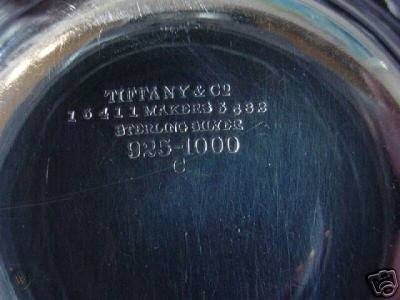 Founded by Charles Lewis Tiffany and John B. Young in Brooklyn, Connecticut, in 1837, Tiffany's began as a stationery store. In 1838, the company moved to Broadway Street in Manhattan and changed its name to Tiffany, Young, and Ellis. In 1853, Charles Tiffany took control of the business, renaming it Tiffany & Company, and refocusing its efforts on the jewelry industry.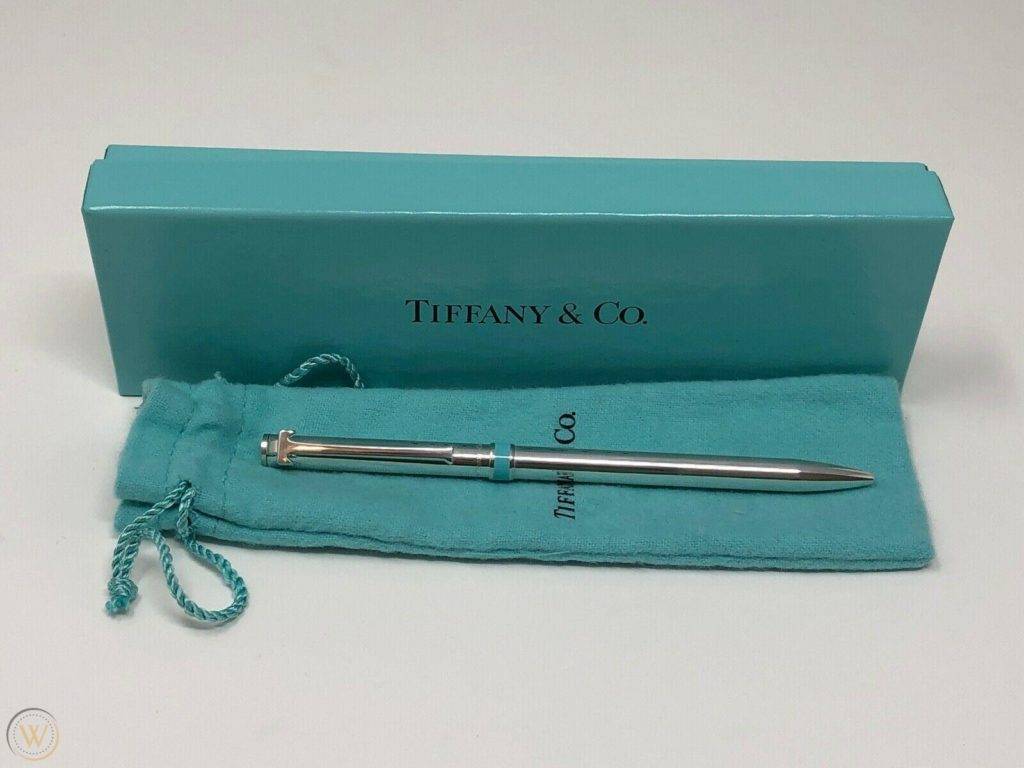 Sterling silver items from Tiffany & Company vary wildly in price—depending upon the item, and often, it's age. This beautiful antique sterling silver Humidor from 1928 sold for an astonishing $60,000 at auction in 2016, while this lovely vintage sterling perfume bottle sold for a more affordable $48 in May of 2020. WorthPoint's Price Guide can assist you in identifying and valuing your Tiffany collectibles.
To read further about Tiffany & Company, check out our Dictionary entry or peruse the WorthPoint Library for books on Tiffany jewelry and other collectibles.
---
Kele Johnson has a degree in Anthropology with a specialized interest in the Native American tribes of the New World. Kele is a research junkie who loves a writing challenge. She is a full-time Editor for WorthPoint and also writes for The Insider.
WorthPoint—Discover Your Hidden Wealth®
(Visited 27 times, 1 visits today)