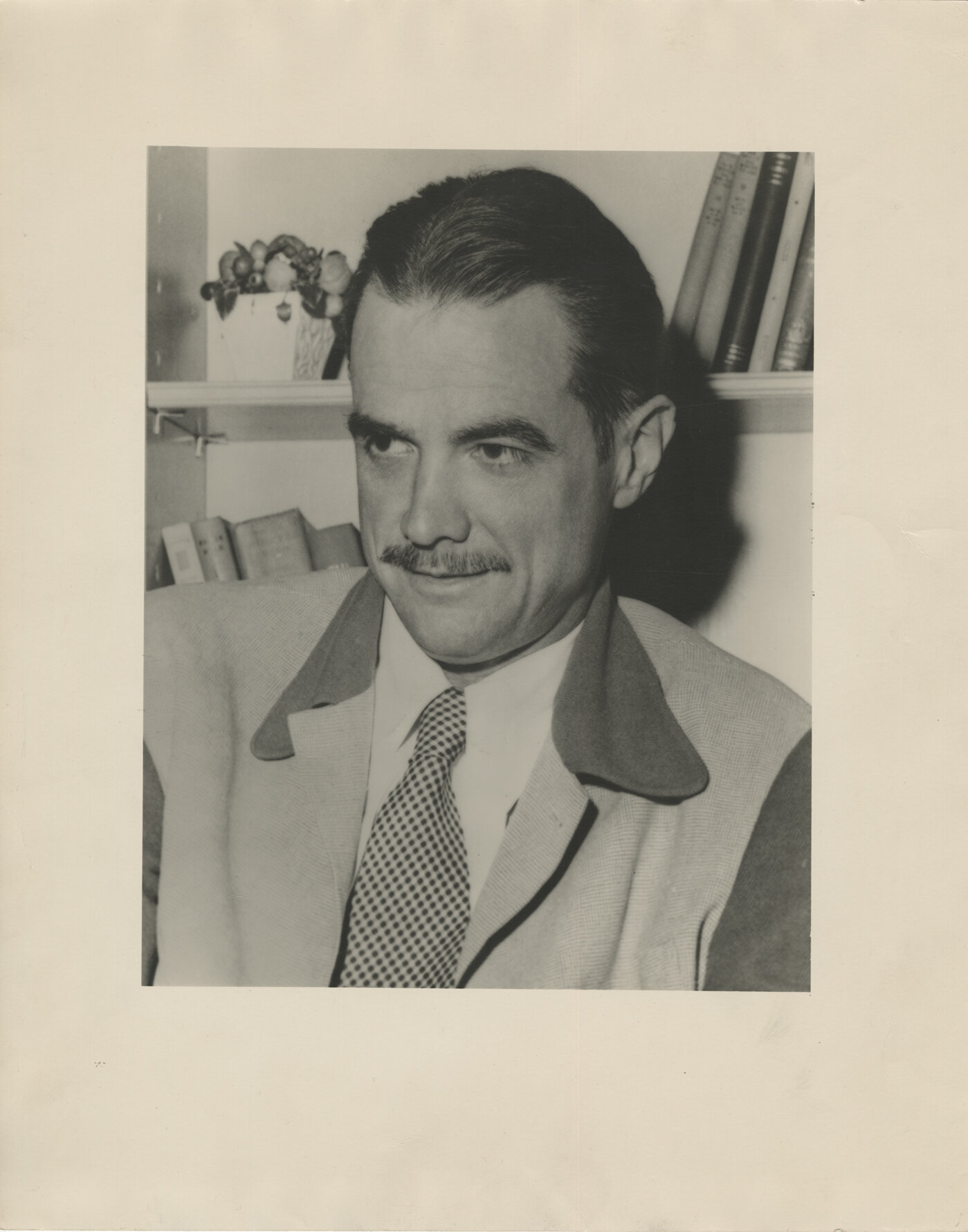 Hughes started out in Los Angeles as a teen-age mogul in 1926. He was orphaned at age 18 and heir to millions of dollars based on a tiny drill bit his father invented.
"We don't have a monopoly. Anyone who wants to dig a well without a Hughes bit can always use a pick and shovel," he said.
He arrived in Hollywood eager to pursue his passions which included movies, airplanes and women. The playboy producer-director rose to glory with a series of big hits including Scarface, The Outlaw and Hell's Angels. At his openings he was often spotted with Tinseltown bombshells like Jean Harlow and Jane Russell on his arm.
Hughes was also a flying ace, a dapper young pilot sporting a stylish leather jacket and his classic fedora tilted across his forehead. Pictured with racing planes he designed and built himself, Hughes broke land-speed records in 1935 and topped them off with an around-the world flight in 1938. He was making history in the skies and coming home to ticker-tape parades.
He also used his aviator fame as sexual lure.
"I would call it ingenious," actress Marlene Dietrich said. "He tried to work a flight into his first date with a woman if at all possible."
In 1946, Hughes life began collapsing. Test-piloting an air force plane he designed himself Hughes lost control and crashed, barely surviving.
He subsequently piloted the Hercules in 1947, a military transport he was contracted to build for the government and popularly known as the Spruce Goose. The flight lasted one mile before the plane went down in 165 feet of water.
Scandal only added to his issues. Hughes was brought before a United States Senate investigating committee, accused of war-profiteering and political payoffs.
He went into complete seclusion in 1950.
The following decade he refused to show up in court for antitrust charges relating to TWA airline which he owned and then lost control of by default. In 1966, he sold his shares for more than $500 million.
In many ways Hughes was a Renaissance man who dove off the board and into a pool of secrecy and addiction.
He was a brilliant, billionaire junkie, hooked for two decades after a 1946 plane crash on codeine and tranquilizers.
He ended his days living in a darkened bedroom in his Las Vegas penthouse. Hughes could be found lying on disheveled sheets that hadn't been changed in months, propped up by two pillows and insulated by a layer of paper towels on a double bed.
"I'm not a paranoid deranged millionaire. Goddamit, I'm a billionaire," he said.
On July 23, 2020, Profiles in History offered the Howard Hughes auction.
Here are some current values.
Howard Hughes
Gelatin Silver Print; portrait photograph; Hughes at his desk; 11 inches by 13 ¾ inches; $992.
Gelatin Silver Print; portrait photograph; head-and-shoulders; 11 inches by 14 inches; 1949; $1,320.
Gelatin Silver Print; portrait photograph; head-and-shoulders; 11 inches by 13 ¾ inches; circa 1930s; $1,320.
Fedora; personal trademark; brown felt hat; $51,200.
Wool jacket; signature two-tone jacket worn while piloting the Spruce Goose; custom-made, two-tone beige wool; circa 1940s; $89,600.