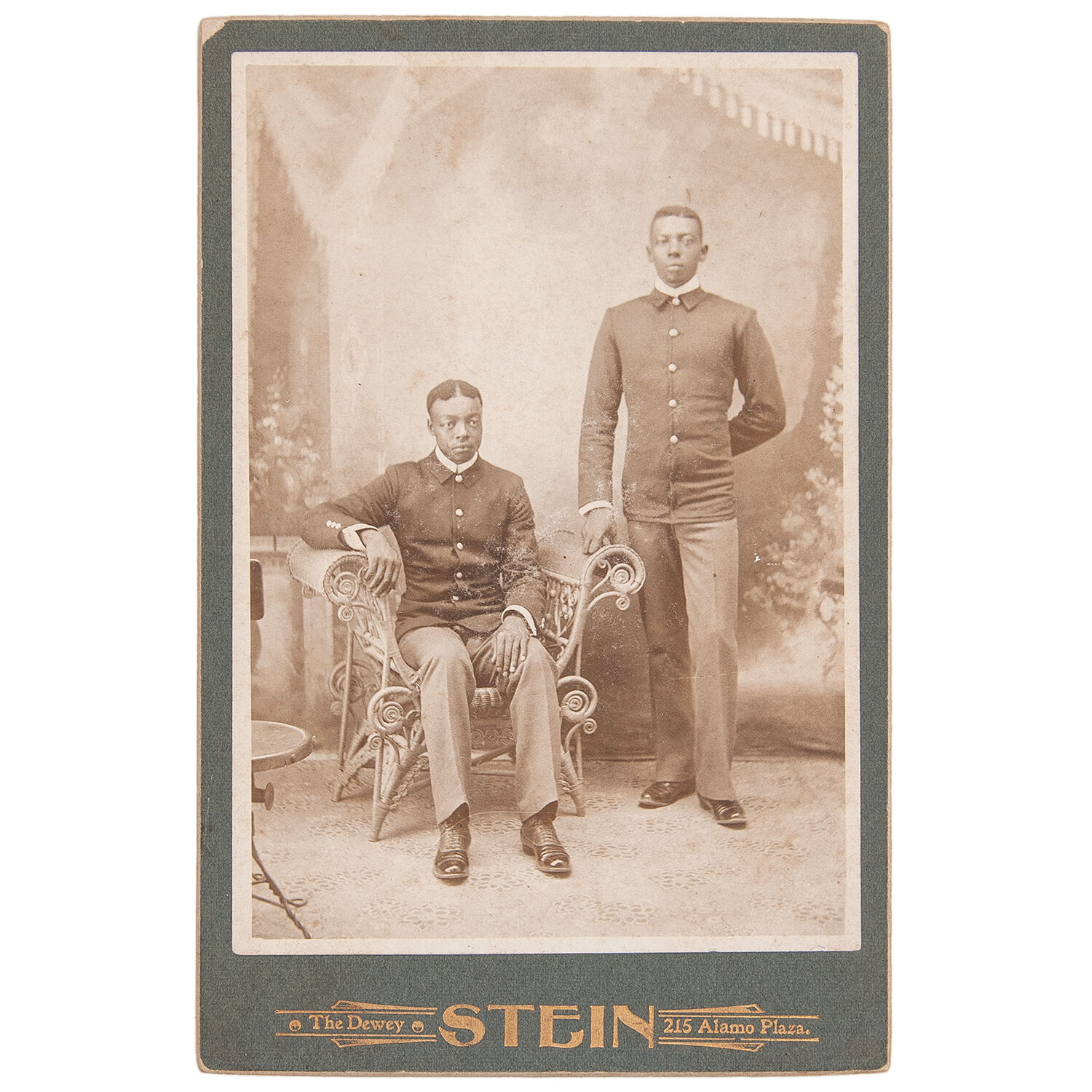 The Buffalo soldiers spent most of their military service on a lawless Western frontier trying to make it better. Like it or not, black enlisted men and their white officers were partnered and created elite regiments where the best and worst aspects of human nature played out.
Until 1864 the Union Army paid each black soldier ten dollars per month. Their white counterparts received $13 monthly. From the end of the Civil War to 1900, only eight officers and five chaplains were black.
"I never saw braver men anywhere," Gen. John Pershing said of the regiments.
Most companies were lucky to have one soldier who could read and write so chaplains were hired for each company to serve as schoolmasters. The program for soldiers included learning how to write reports and keeping company records, plus arithmetic, writing, and reading. Wherever tents were pitched a school was set up. Bibles and spelling books were often used.
Among the Buffalo soldiers was the first black graduate of West Point, 23 Medal of Honor recipients, and one woman disguised as a man. They fought in over 100 military skirmishes as America headed West.
"Let it be said that the Negro soldier did his duty under the flag whether that flag protects him or not," New York State Legislator Edward A. Johnson said in 1917.
On Dec. 3, 2020, Cowan's Auctions featured a selection of Civil War and Buffalo soldier cabinet cards and photos in its The Road West: The Steve Turner Collection of African Americana.
Here are some current values.
Buffalo Soldiers
Cabinet Card; unidentified soldier; wearing uniform and kepi with insignia; taken by O.S. Goff; Fort Custer, Montana; circa; 1880s; $2,500.
Cabinet Card; unidentified soldier; Company B, 9th Cavalry; taken by George W Scott; circa 1891; $3,500.
Cabinet Card; two soldiers in uniform; one in chair, one standing; 9th Cavalry; circa 1898; $4,063.
Civil War Era
Carte de visite (small photograph); Major Martin Delany; in uniform; one of the first African American men admitted to Harvard Medical School; circa 1864; $59,375.
Carte de visite; Joseph Taylor; 108th United States Colored Infantry; circa 1865; $9,375.