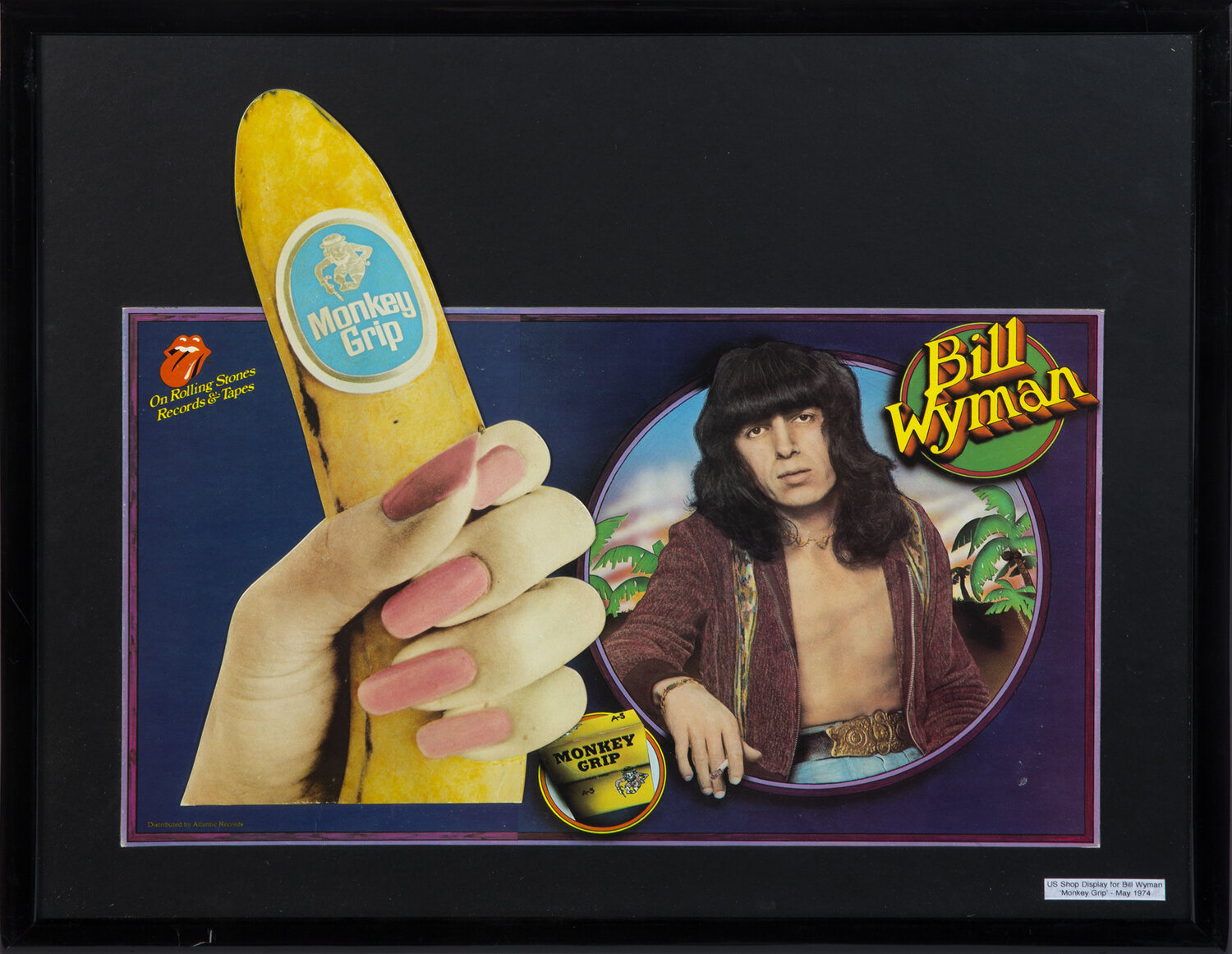 Beatles vs Stones stories made both groups even more famous as they continued to make a huge cultural impact not only on popular music but on the world.
And being the original bassist for the legendary Rolling Stones from 1962 to 1993 defined much of Bill Wyman's adult life. He described the rock bands relationship as family. One with all the ups and downs of any family.
"Mick has shouldered the responsibilities of taking care of business very effectively and at the same time he is, without doubt, the greatest front man in rock," Wyman said in his book, "Rolling with the Stones".
The six-member band emerged in the 'Beat Boom' era of the early-60s and the music they were most interested in came from America. Wyman lived close to Mick Jagger and turned him onto the black American music of Chuck Berry, Little Richard, Jimmy Read and Howlin' Wolf.
Steeped in the blues, Rock'n' roll represented everything that was exciting about America to post-war British teenagers and they couldn't get enough.
The 26-year-old Wyman auditioned for The Rolling Stones on Dec. 7, 1962 at the Wetherby Arms pub in the Chelsea neighborhood of London as a possible replacement for founding member Dick Taylor. At first the group was more impressed in his guitar and amplifiers, one of which Wyman modified himself, than Wyman himself.
The group was coming together but record companies listening to their tape decided the Stones weren't commercial enough for the pop charts. At their first Tuesday night residency at the Ealing Jazz Club only six people showed up. It was so cold the group played with their coats on. They had no real stage presentation at that point and often stopped between songs to smoke, drink beer and talk among themselves.
But it wasn't long before fans were dancing on tables with shirts off to the Bo Diddley songs the Stones played. The excitement in the Station Hotel in Richmond was electric.
"We were sort of evangelists; it was pure idealistic drive that did it," Wyman said. "It gave the group the courage to take their music anywhere and everywhere."
Wyman said he had a wonderful time playing for 31 years with the Stones. But it was time to move on and he knew it.
Wyman added he is also proud of the work he did with his follow up blues-rock band the Rhythm Kings.
On Sept. 13, 2020, Julien's Auctions featured a selection of items from Wyman's career, including pieces important to the history of the Rolling Stones.
Here are some current values.
Bill Wyman
US Promotional Display; image of woman's hand holding banana and album cover of Wyman's solo album "Monkey Grip; $576.
Publicity photograph; Mick Jagger and Keith Richards signed; black-and-white; 1982; 13 ¼ inches by 15 ¼ inches; $3,840.
Rolling Stones Pinball Machine; designed by Jim Patla; artwork by Greg Freres; 71 inches by 52 inches; $7,680.
Vox Amplifier AC30; in road case; built by Jennings Dartford Road factory; 1962; 21 by 27 inches; $106,250.
Bass; Travis Bean custom short-scale base KOA; #892; custom built for Wyman 1978; used between 1978 and the 1980s; 43 ½ inches by 16 by 4 inches; $125,000.