I will do my best to publish every Monday.
---
Sotheby's New York held a Dreaming in Glass: Masterworks by Tiffany Studios sale, December 10, 2020, with total sales of $4,108,254 for the 40 lots offered, for an average of $111,034 per sold lot. 3 lots did not sell, mostly because their estimates were too high. Many lots sold above their high estimates, indicating the continuing strength of the Tiffany Studios market.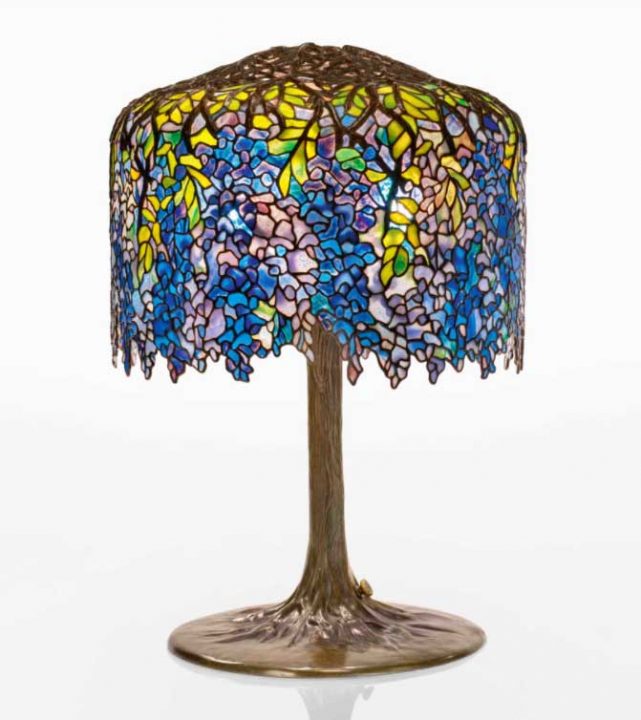 The top lot of the lamps was #513, a fine Wisteria example. It sold at the lower end of its estimate of $400,000 – $600,000, realizing $485,100, including buyer's premium. I think the problem was that there were only a limited number of Wisteria buyers because of the price range and most of them already own at least one example.
A miniature Wisteria table lamp, lot #530, called a Pony Wisteria, did much better. It sold for $302,400, against an estimate of $200,000 – $300,000.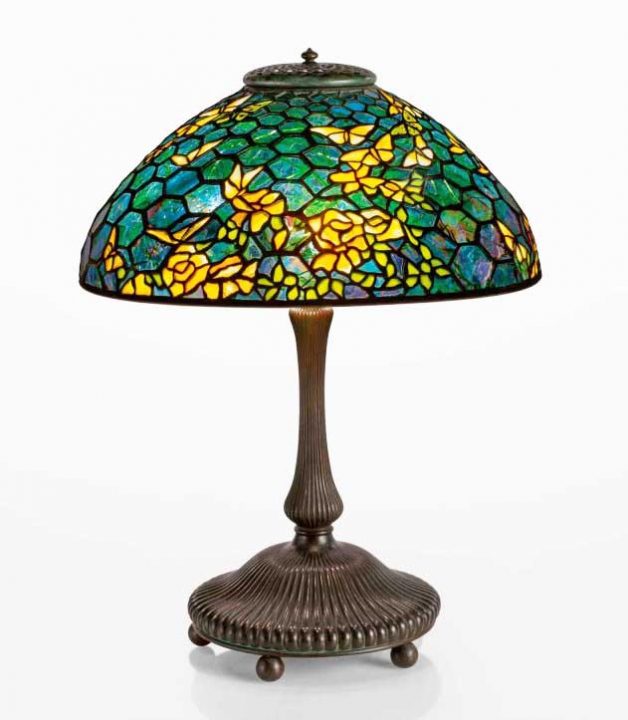 Lot #514 was a rare and beautiful 16″ diameter Butterfly table lamp. It sold well above its high estimate of $120,000, realizing $226,800, including buyer's premium.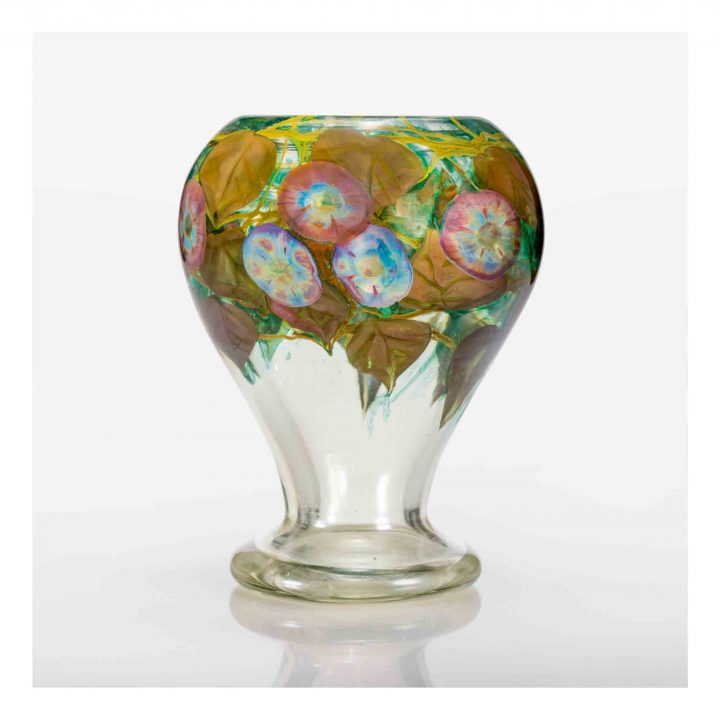 There were six Tiffany Favrile glass lots offered for sale, all of which sold, except for one. Of the five that sold, lot #515, a vivid Morning Glory paperweight vase, fared best. It sold for $56,700, against an estimate of $40,000 – $60,000.
For the complete results of the sale click here.
Make sure you tune in next week for my post on Christie's Tiffany sale. You won't believe some of the results!
---
Let me know what interests you, even if you don't see it on my website. I've got lots of items that I haven't listed yet and I know how to locate what you desire.
I listed some of the new items on my website and will list more every week. Click Philip Chasen Antiques to take a look. I will make every effort to actively list new items as often as time permits. I always strive to offer the finest objects for sale on my website and at every show. There are many items for sale, sold items with prices and free lessons about glass and lamps. And remember to keep reading my blog.