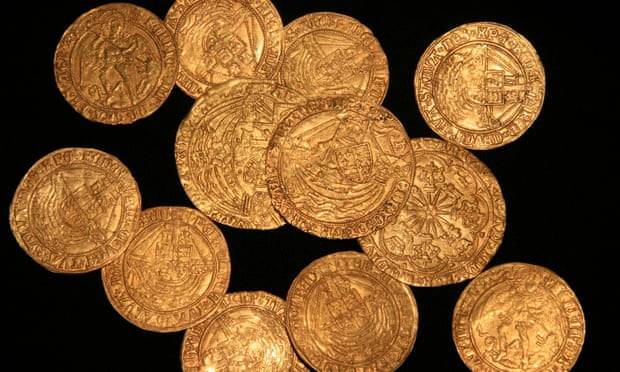 Gardening can be relaxing and fun, and it is an activity enjoyed by men, women, and children around the world. In some instances, gardeners can unearth hidden treasures, too.
For example, a British family recently discovered a collection of Tudor coins as it was weeding its garden. The collection included 63 gold coins and one silver coin dating back to the 15th and 16th centuries.
Notable coins from the collection highlight the reign of King Henry VIII. These coins include the initials of three of his wives: Catherine of Aragon (K), Anne Boleyn (A), and Jane Seymour (I). Meanwhile, British Museum curators told The Guardian that there was no precedent for placing the initials of Henry's wives on coinage.
The total value of the Tudor coin collection is approximately 14,000 Euro ($17,000). In addition, Ashmolean Museum coin expert John Naylor told the Guardian that the collection may have originally belonged to a wealthy merchant or clergy member.
Tudor coins contain gold or silver, and they were originally available in different amounts. The initial value of a Tudor coin depends on how its gold or silver was combined with other metals. Today, the valuation of Tudor coins varies, with many of these coins selling for hundreds or thousands of dollars.
A search of "Tudor coins" on Worthopedia reveals nearly 12,000 results. By exploring recently sold Tudor coins on Worthopedia, you can find out the average sales prices associated with these coins. With some luck, maybe you will stumble across one!
---
Dan Kobialka is a self-employed content writer and editor with about a decade of experience. He produces content across a wide range of industries, including antiques, insurance, and real estate. To learn more about Dan, please visit his website: www.dankobialka.com.
WorthPoint—Discover Your Hidden Wealth®
(Visited 43 times, 4 visits today)