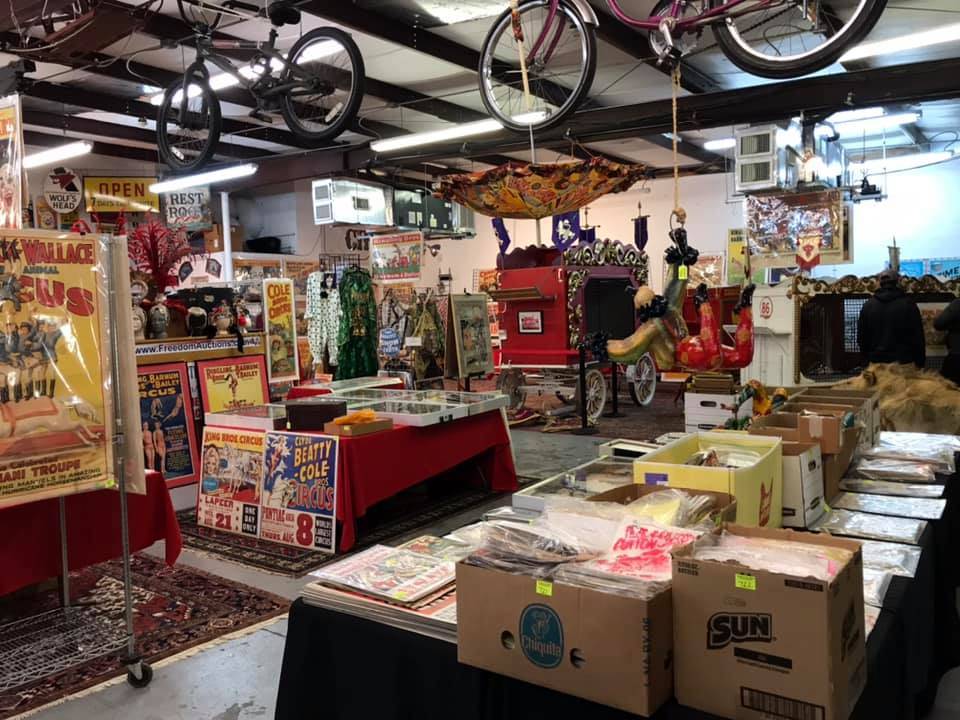 Worthpoint asked me, their circus memorabilia worthologist, to write an article for them when Feld Entertainment announced that The Greatest Show on Earth would stop touring in May 2017. In the article, The End of Ringling Bros. and Barnum & Bailey Circus Is Not the End of the Circus, you can read about the ongoing interest in circus collectibles.
For decades, lovers of the circus have been avid collectors of circus memorabilia. Groups and associations have evolved to assist traveling circuses and preserve the memory of bygone circus days. The Circus Fans Association of America was founded in 1926, followed in 1939 by the Circus Historical Society. In a previous article I wrote for Worthpoint titled Circus Collector Fan Organizations, I highlighted these two organizations as well as two others—the Circus Model Builders and Windjammers Limited. I am convinced that many years before any of these organizations existed, kids held their own backyard circuses and plastered their bedroom walls with used circus posters after a show left their town.
January 30, 2021, was an exciting day for those who love and collect circus. It was the annual Circus Memorabilia Auction conducted in "Circus City"—Sarasota, Florida, by Freedom Auction Company. The memorable auction of more than 650 lots brought in over $200,000. All prices in this article about the auction include the 20 percent buyer's premium.
The biggest surprise of the day was a pair of original Etienne Aigner designed boots worn by famed animal trainer Gunther Gebel-Williams. The well-known star was the featured performer with Ringling Bros. and Barnum & Bailey Circus Red Unit for two decades.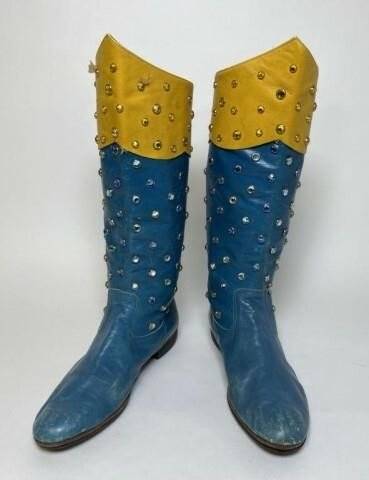 Speaking of footwear, an important part of any circus costume, clown shoes brought forth many competing bidders. There were seven pairs of clown shoes offered in the auction. They brought $180 to $450 except for one uncommon pair with a high bid of $1020.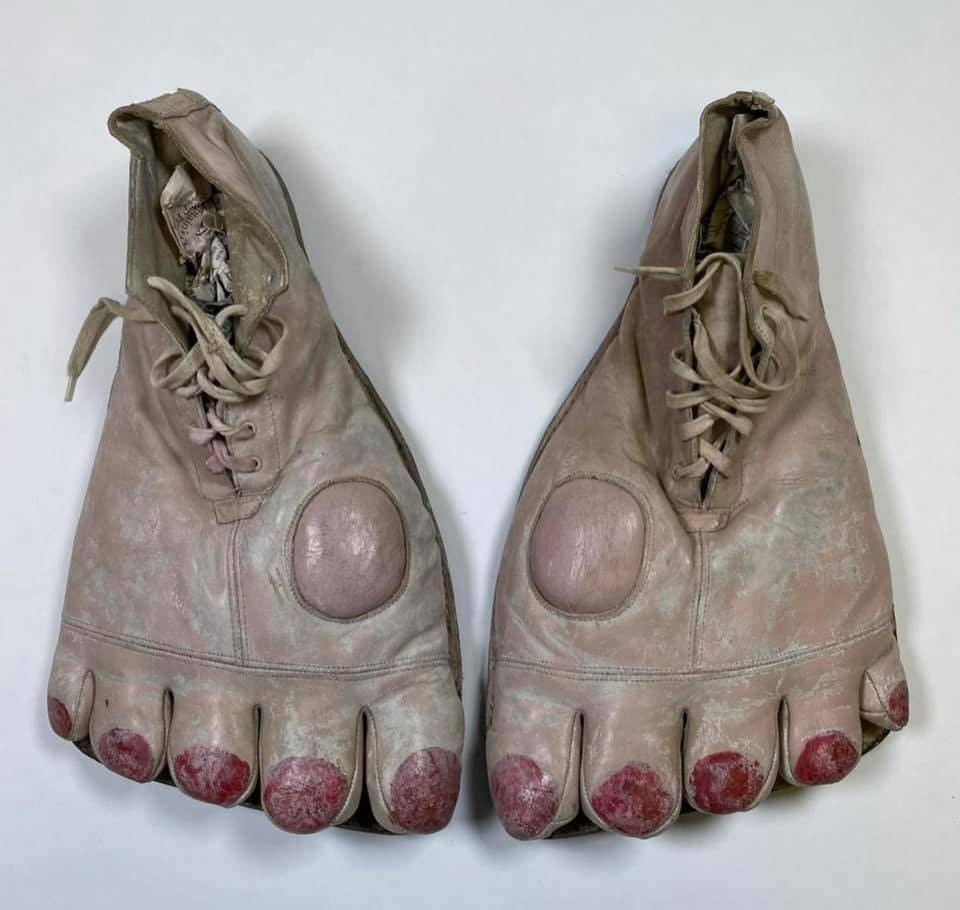 Among all the costumes was one with lots of wear, but it still brought a price of $780. The performer wore it out from being fired from a cannon over and over.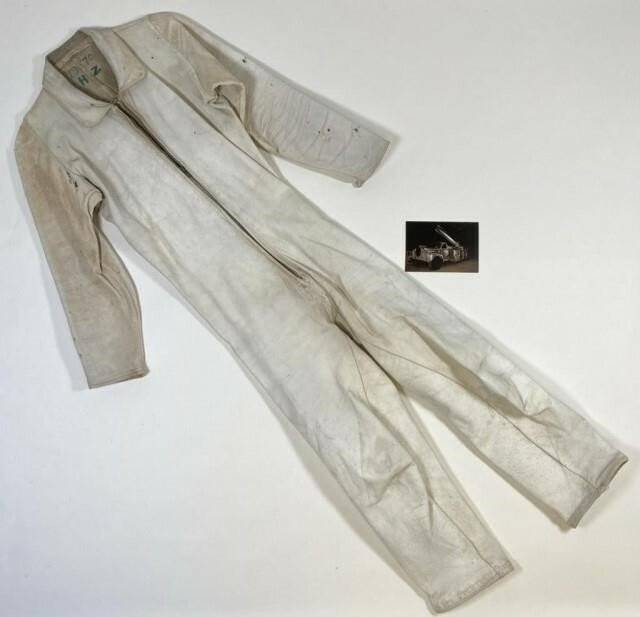 Circus buffs will collect most anything, but two of the most popular categories are posters and original photos. There were more than 200 posters in the auction, and eight of the American posters brought $1,000 or more. Seven of those had been professionally conserved and were linen-backed, making them more desirable.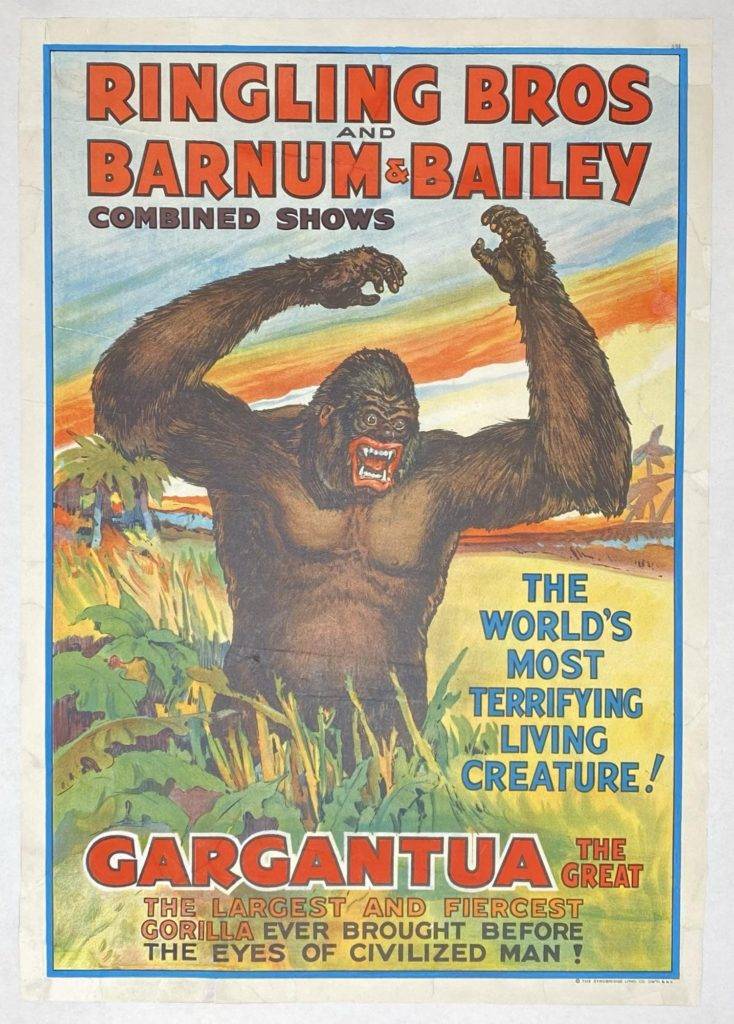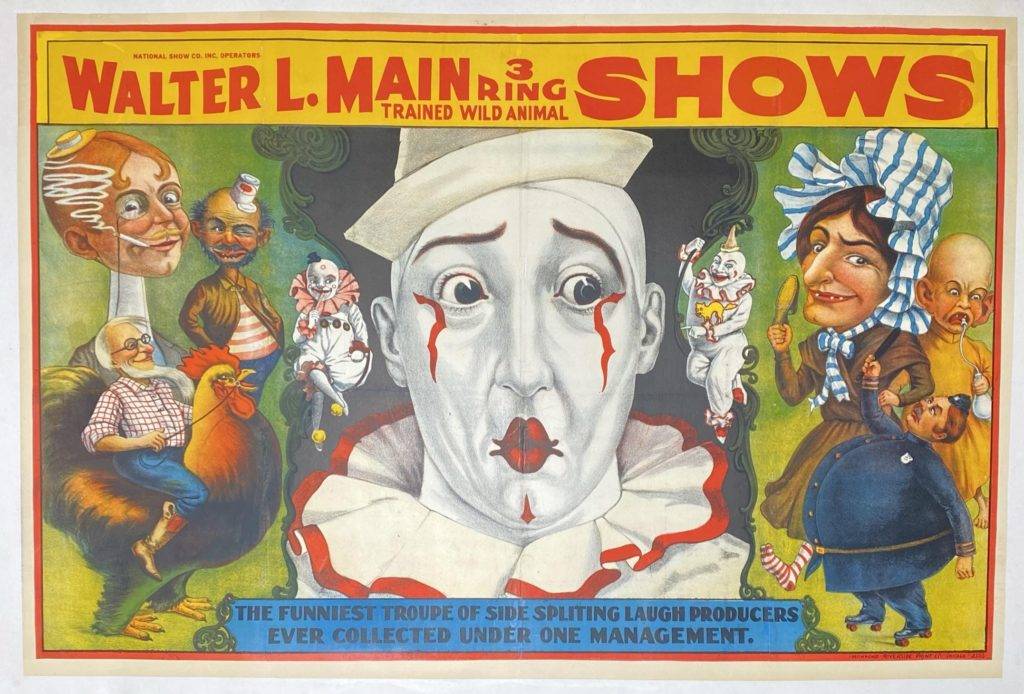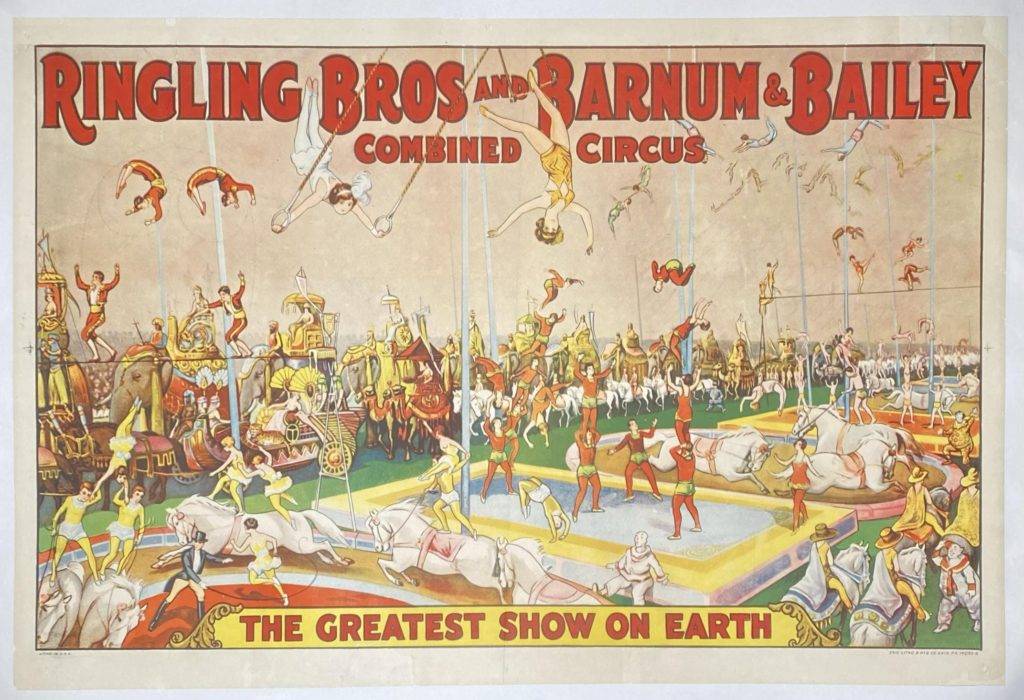 Photos were auctioned throughout the day. There were albums from retired circus personnel and auction lots with snapshots along with other bits of ephemera and several framed and unframed photos.
Photographer Frederick W. Glasier (1866-1950) captured the American circus in photographs during its heyday from 1890 to 1925. At one point, he was the official photographer for Barnum & Bailey. A dozen silver gelatin photographs were in the auction. They were printed more than 50 years ago from the original glass plate negatives that are in the Circus Museum at The John & Mable Ringling Museum of Art in Sarasota. None of the photos brought less than $120, with two of the photos totaling $1,290.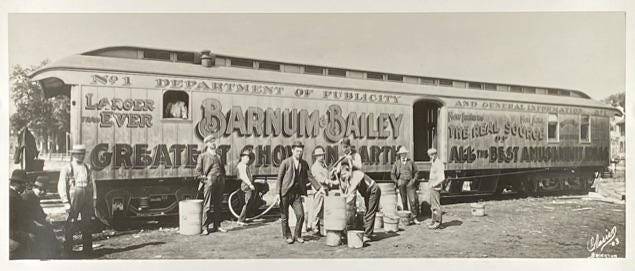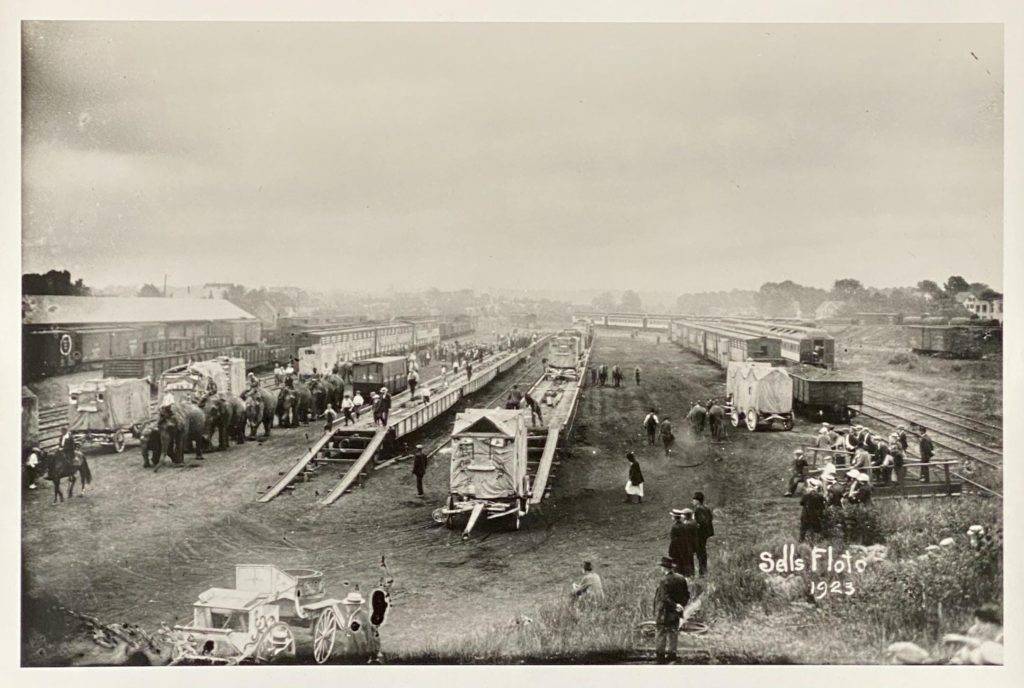 One interesting item (Lot 677) was a 16-inch x 20-inch framed photo print of the Ringling Bros. and Barnum & Bailey elephant long mount, probably taken at Madison Square Garden. The description said the photo had not been examined outside of the frame. Estimated bid was $50 to $100, yet the final bid was $660.00.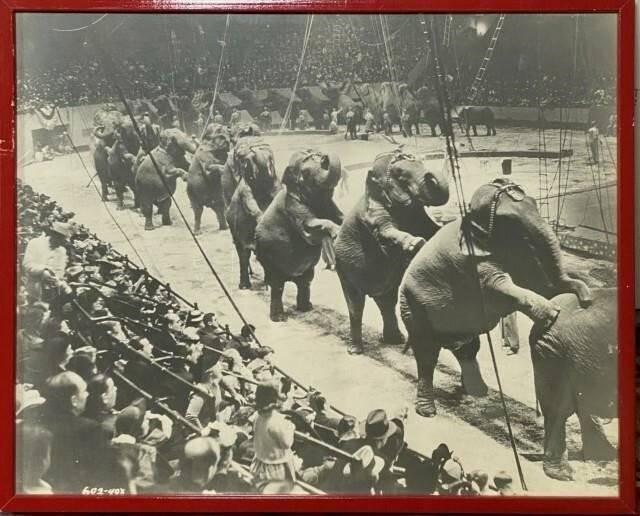 In September 2010, I wrote an article for Worthpoint titled: "Elephants—The Wonder of the Circus . . ." When Ringling Bros. announced they would phase out elephants in 2018, Worthpoint ran the article again. Surveys of the circus-going public have consistently rated performing elephants as their favorite act. In that article, I included an elephant headpiece featuring The Greatest Show on Earth logo with a value of $500 to $750. Since then, the price has fluctuated up and down. In recent years the porcelain headpieces have been in the $4,000-$6,000 range, with one bringing about $10,000 a few years ago.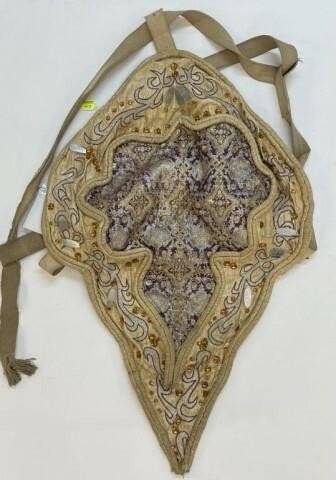 The January 2021 Freedom Auction Co. Circus Auction was outstanding. I've included just a few of the more interesting highlights. Freedom Auction has a webpage that includes auctions going back years. They have posted this year's (2021) Circus Memorabilia Auction with prices realized. You can also see at last year's Circus, Carnival, Sideshow Memorabilia Auction, which was held January 11, 2020. Take a look.
---
For more than 50 years, Larry Kellogg has done research projects and consulting work with the Circus Museum in Sarasota, Florida, part of the state-owned John and Mable Ringling Museum of Art. For over 35 years, he worked with Ringling Bros. and Barnum & Bailey Circus, much of that time as a regional publicist for the show. One year of that time he was Communications Manager for Ringling Bros. and Barnum & Bailey Circus World Theme Park in Central Florida. Larry has been interested in and has collected circus memorabilia since he was a young boy.
WorthPoint—Discover Your Hidden Wealth®
(Visited 37 times, 37 visits today)