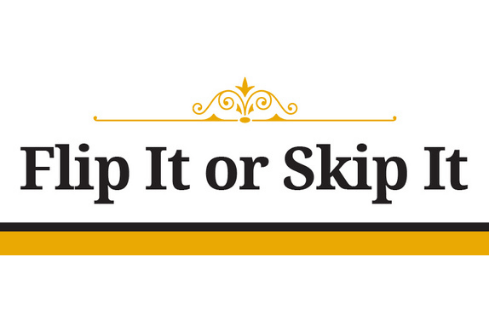 Welcome to the Flip It or Skip It podcast, sponsored by WorthPoint and hosted by Danna Crawford and Wayne Jordan! 
Episode #4
In this episode, Danna and Wayne focus on flipping vintage photographs. For most pickers and sellers, vintage photographs are off the radar. However, Danna and Wayne want listeners to know that resale profits can be remarkably high with so many photos available at reasonable prices!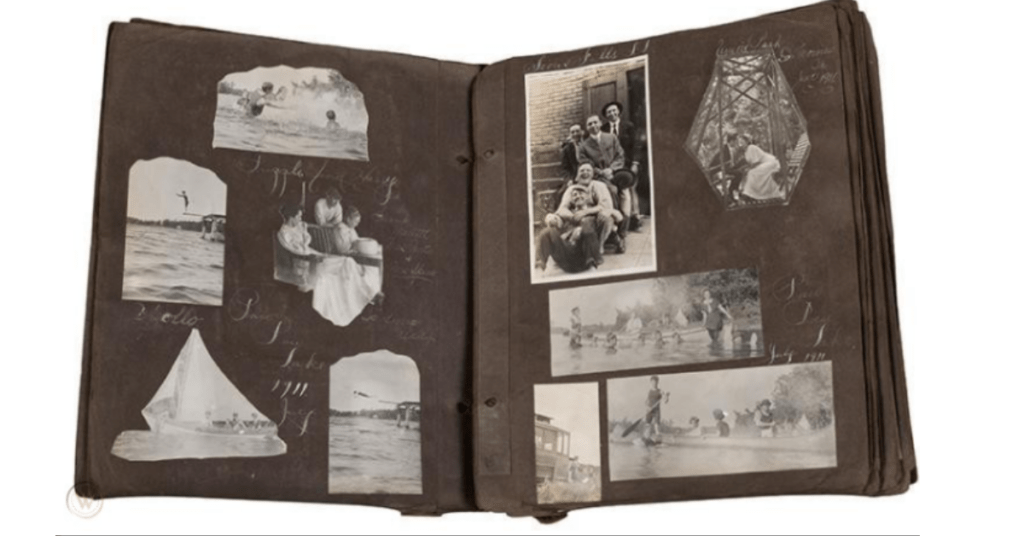 The hosts begin their discussion by sharing their personal experiences flipping vintage photographs. Both have successfully sold items, and Wayne enjoys searching for photos to flip at flea markets and estate sales. Since estate sales are such large-scale projects, staff may not have the time to research every item included in a sale. Goods such as books and photographs may receive just a cursory examination, leaving pickers' opportunities to find great items.  
Photographs worth flipping do not have to feature famous people (though that doesn't hurt). Even regular family photos can be period pieces depicting hairstyles, fashions, hobbies, etc., associated with a given time. Often, old photographs can be purchased by the box, album, or scrapbook at low rates.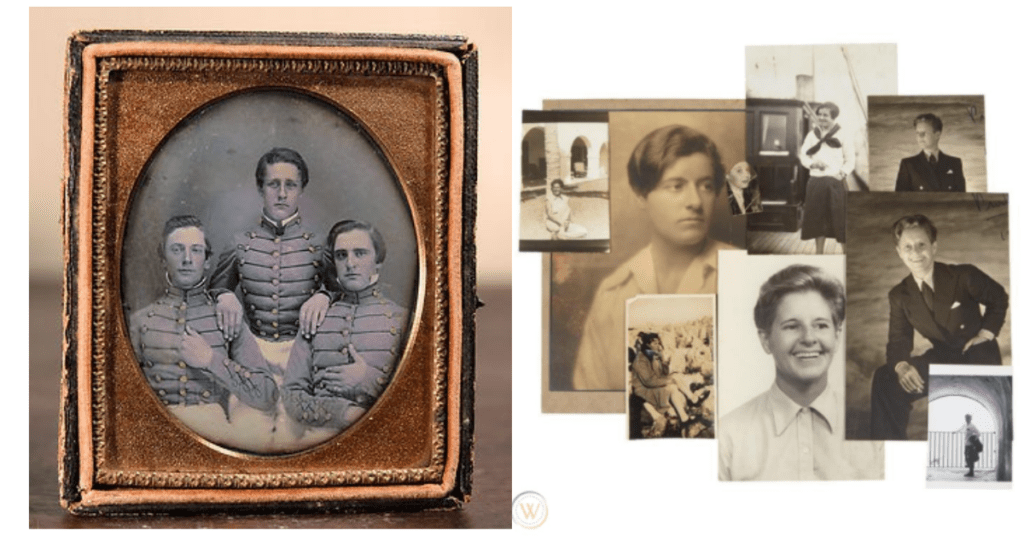 Wayne imagines five to ten dollars for a box to be an average price, but he has actually paid as little as two dollars. There is significant room for profit with such a low cost and potential for seemingly average photos to sell well. 
Turning to selling details, Wayne asks Danna about her selling methods and how she flips photographs effectively. Danna has learned a lot by working on Treasure Hunts with Will Seippel, Founder and CEO of WorthPoint, and watching how he operates at antique events.
Will modeled for her the value of searching out photographs and paying attention to the person or people in a photo and the background and location, which can attract individual buyers. The only aspect of Will's practice that Danna and Wayne have not ventured into is the use of photo negatives, which brings the challenges of navigating copyright law.
Through observation and practice, Danna and Wayne have learned how to analyze and market photographs to maximize sellability. Sellers may boost performance by including imaginative stories within photo descriptions, as Wayne explains from the findings of the Significant Objects Project. If celebrities are featured in a photo, they tend to sell better.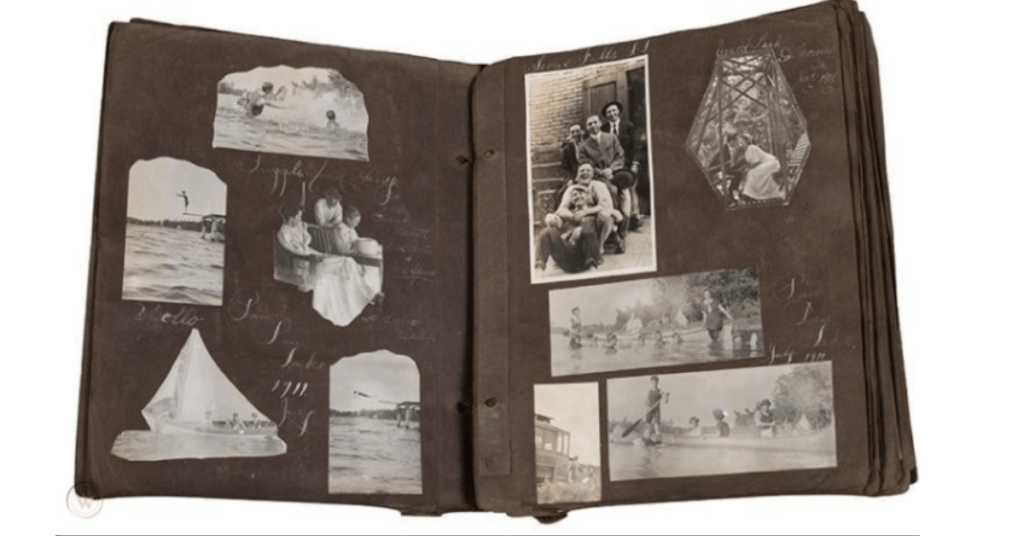 Of course, pictures in good condition are worth more than those faded, torn, or the like. And suppose sellers use effective tags that indicate names, moments in time, locations, emotions, trades, or a category of collectibles. In that case, a photo may attract buyers more readily. The market's ins-and-outs take time to learn, but Danna and Wayne are agreed – flipping vintage photographs is a venture well worth pursuing!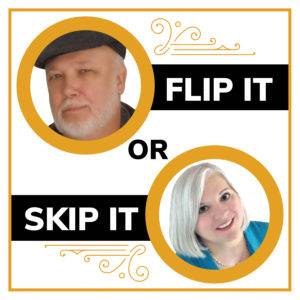 Episode 4
Key Takeaways:
 0:24 – Danna and Wayne introduce themselves and this episode on vintage photos.
1:44 – Wayne explains the heavy workload of the last estate sale he ran.
2:26 – It doesn't matter if the photo is of a famous person (though that doesn't hurt)!
3:05 – You can buy a large box of photos for a small price.
4:28 – Wayne asks Danna to share her methods and advice she's received.
5:52 – Danna leads WorthPoint Treasure Hunts.
7:06 – Some people use bizarre descriptions to try to sell photos.
7:55 – Wayne explains the Significant Objects Project.
9:41 – He analyzes the story behind a photo, not just factual details.
10:16 – With photos of celebrities, check to see if the images are common or not.
11:19 – With eBay, you never know when a big sale will come!
12:37 – From watching Will Seippel, Danna learned to pay attention to the background.
14:00 – Danna is attentive to landscape, which can connect to a memory or moment in time.
14:59 – Other things to watch for in photos are items that may attract collectors.
16:07 – Analysis of a photo is more straightforward when it has writing on the back of it.
18:17 – Flippers should be aware of photo condition.
18:34 – Danna and Wayne consider the use of photo negatives.
21:06 – A retro look, historical time and place, emotions, and trades all make profitable flips.
22:44 – The bottom line is that it's worth looking for photos to flip!
Links:
SOCIALIZE WITH FLIP IT OR SKIP IT ONLINE
---
Learn more about podcast sponsor WorthPoint, the world's largest antiques and collectibles pricing and research database, and receive a free 7-day/7-lookup trial. With WorthPoint, you can buy right, sell right, and profit more!
WorthPoint—Discover Your Hidden Wealth®
(Visited 1 times, 4 visits today)