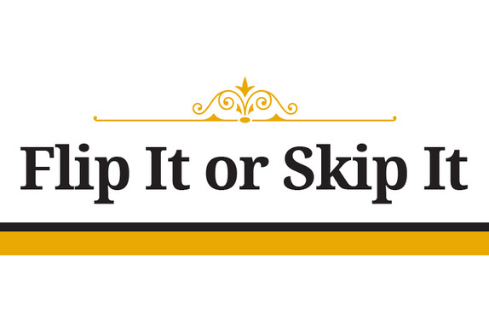 Episode #5
In this episode of Flip it or Skip it, Hosts Danna Crawford and Wayne Jordan discuss flipping comic books. A common perception is that all vintage comic books are valuable, but that's not the case.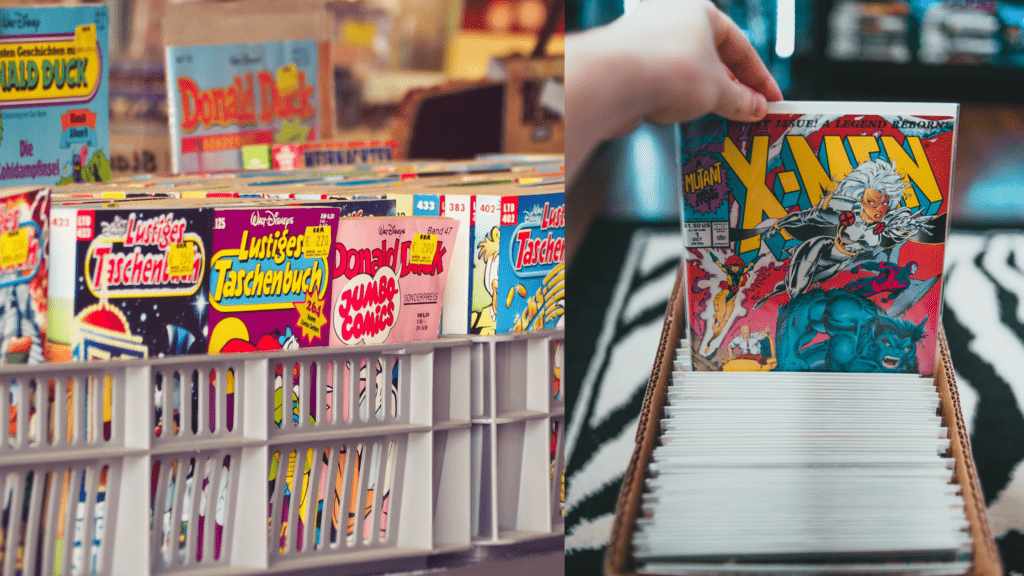 Values rise and fall with condition, edition, supply, and demand. Danna and Wayne examine how to evaluate a comic's condition, research prices, and identify which ones have potential. Along the way, listeners will learn when to flip a comic book and when to skip it. 
The episode begins with a discussion of the importance of research when evaluating a comic book. Impacting the value of a comic book is whether a book has been professionally graded (certified or non-certified).
Comic book grading may increase the price of a comic book. But, having a book graded can be expensive, so the hosts suggest using this strategy only on comic books that are in good condition. They define good condition as white, unbent pages without stains or folds.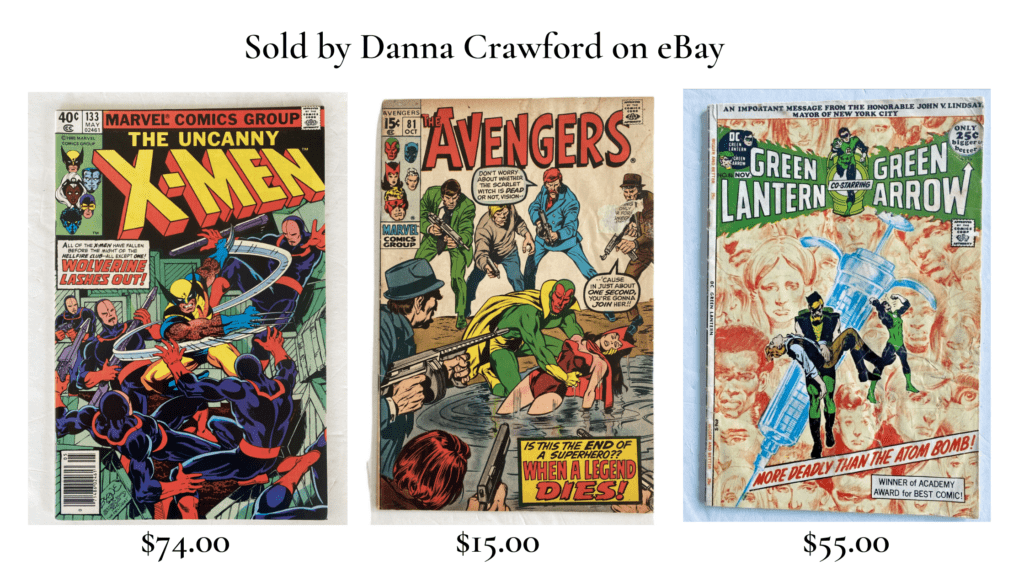 Next, Danna explains her process for listing comic books. She begins by searching eBay and WorthPoint for the highest and lowest selling prices for a given book. Comparing this information to her book's condition, she decides what her selling price will be. Because the condition is a pivotal factor in a book's value, Danna includes many photos in her listing. Photos allow buyers to clearly see why a book is priced as it is.
Self Grading Comic Books
Moving from listing comic books to self-grading, Wayne shares his opinion of comic book grading systems. He believes that having a grading scale is beneficial and explains how the goal of grading is to assess a book's condition.
However, there are also flaws in grading scales that sellers must be aware of. One such flaw is inconsistent grading from company-to-company. Another weakness lies in the fact that some buyers value a comic's storyline and artwork as more important than its condition. In such cases, grading won't improve a book's desirability. 
Does it make good sense to hold comic books as an investment? Wayne doesn't believe so. Although opinions on the matter differ, all collectibles go through up-and-down demand cycles. Wayne shares his view that more money can be made from flipping comic books than from holding them as an investment. 
Lastly, Danna shares her strategies for buying and selling comic books. She asserts that nothing beats thorough research when it comes to discovering the value of vintage comic books.
Comic Book Consignment
Danna offers advice on knowing when to list a book yourself versus having a knowledgeable, professional list it for you. Danna recommends that sellers looking for professionals to list items should visit WorthPoint's partner database.
Key Ideas:
0:28- Hosts introduce the episode.
0:54- Difficulties in knowing when to flip or skip comic books and how to approach this
3:03- What are the expectations when selling comic books
4:20- Comic book grading: pros and cons
6:43- Danna's strategy for listing comic books
9:16- Wayne's views on self-grading comic books
11:30- Are comic books a good investment? 
16:44- Wayne explains the disadvantage of investing in collectibles
18:06- Danna shares her strategy for buying comic books 
20:34- The benefit of finding a comic book and flipping it quickly 
22:55- Where to find specialists in selling comic books
EPISODE 5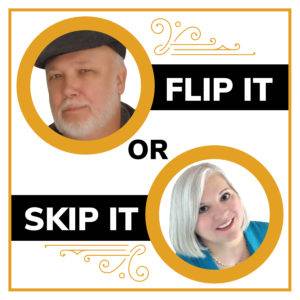 Links: 
SOCIALIZE WITH FLIP IT OR SKIP IT ONLINE
---
Learn more about podcast sponsor WorthPoint, the world's largest antiques and collectibles pricing and research database, and receive a free 7-day/7-lookup trial. With WorthPoint, you can buy right, sell right, and profit more!
WorthPoint—Discover Your Hidden Wealth®
(Visited 17 times, 11 visits today)