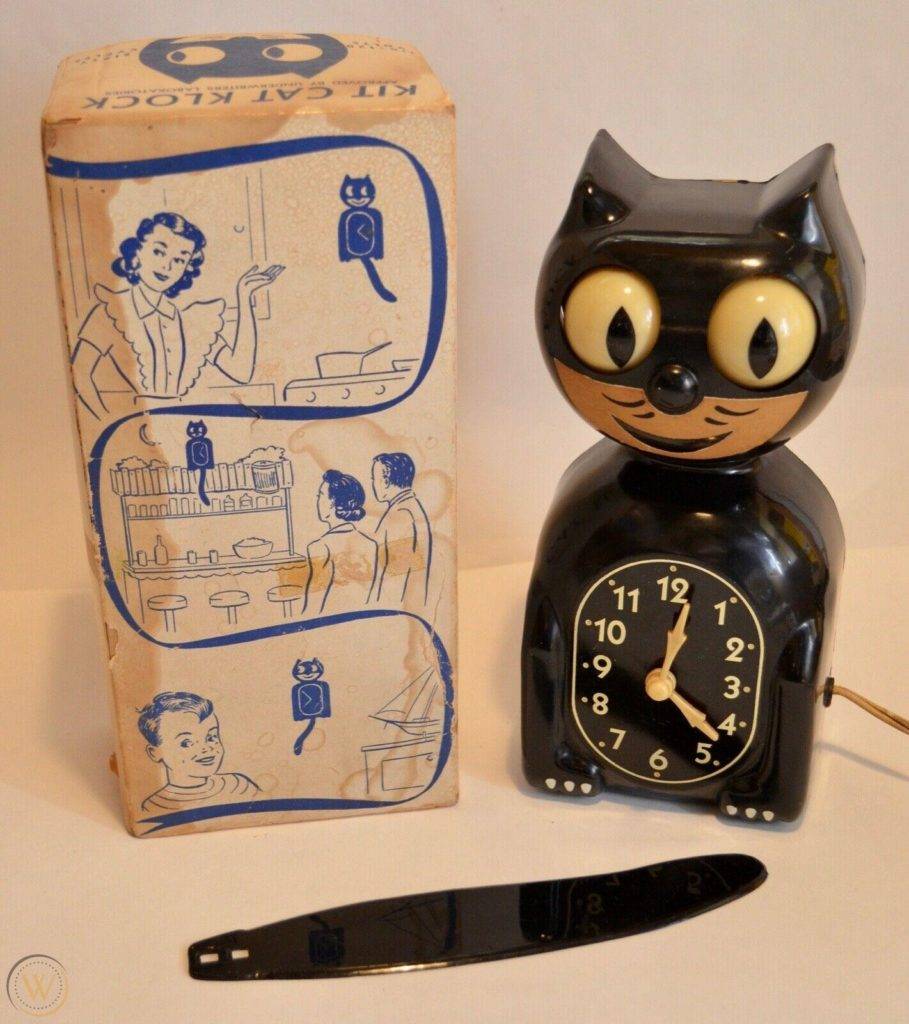 One of the more fickle collecting categories over the past twenty years has been what has become known as "mid-century" antiques. These were nostalgic collectibles that you could picture in June and Ward Cleaver's home back in the 1950s. These items often would have been found in the bedroom, kitchen, and pantry. Many of these collectibles were made of, or were partially made of, a hard, shiny plastic called "Bakelite," or in case you want to impress your friends, "polyoxybenzylmethylenglycolanhydride."
Bakelite has a fascinating history, which you can read about in an earlier article by Worthpoint®'s own Wayne Jordan, where he tells the story of how Bakelite was invented and eventually became a signature feature of so many household items that are so sought after today.
Bakelite is collected enthusiastically today, and there is plenty of it available that is quite affordable. The color of Bakelite is usually a shiny jet black, or an oxblood red, or a lovely swirl of the two. One of the more iconic Bakelite items that sold in the U.S. in the 1950s was a Bakelite black cat (shown above) called the Kit Cat Klock. It had a swinging tail that was connected in the back to the cat's eyes, making the eyes look from left to right, which was creepy to watch if you were a small child. We had one in my sister's bedroom growing up that gave me nightmares!
My buddy Ben did a house cleanout in Vermont recently and texted me a photo of a Bakelite alarm clock that he found in the basement. While researching its value, we discovered some interesting and disturbing things. Bakelite was phased out for a number of "supply and demand" reasons, but also because it was determined that Bakelite was not entirely safe! It contained asbestos, which can lead to mesothelioma if you were exposed to it over a long period of time (the main concern being the people actually manufacturing the Bakelite items).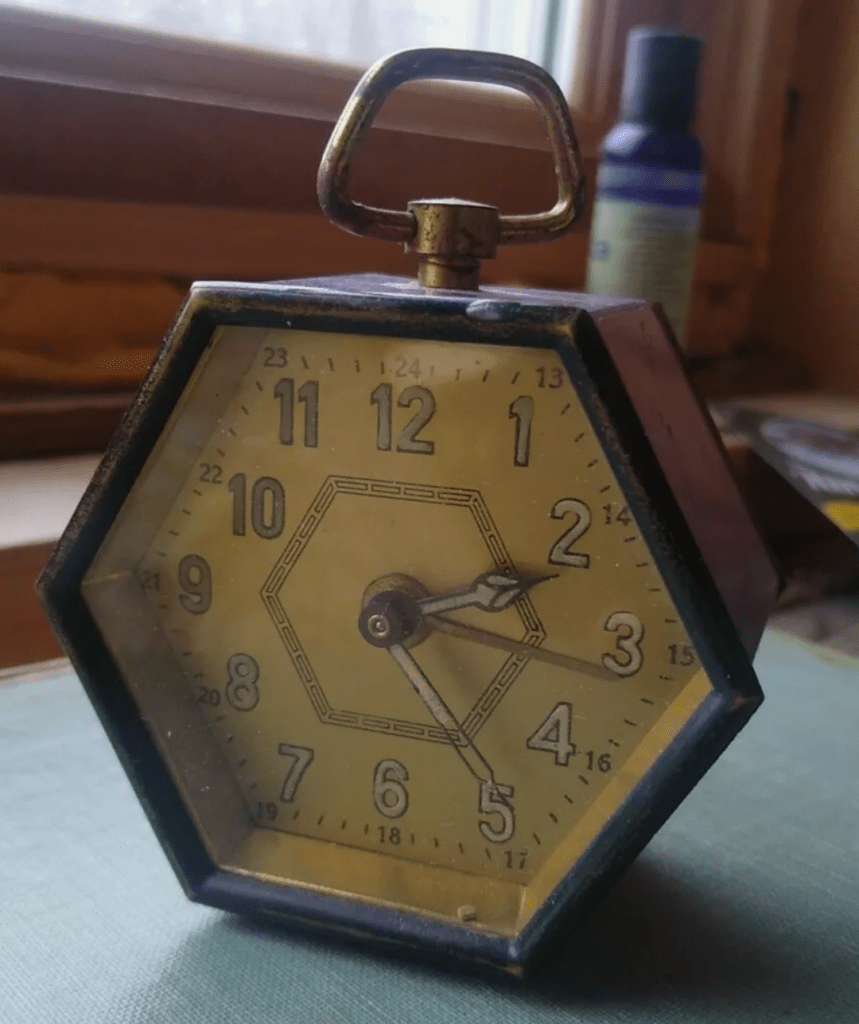 But as we researched Ben's clock, we discovered that yes, it had Bakelite in it, but also that it was the type of clock that became infamous in a terrible workers' rights case referred to as "The Radium Girls." These were women who were hired in these clock-making factories, and part of their job was to hand paint the watch dials on the clocks that were being manufactured. Part of the procedure they were given was to wet the tiny paintbrushes they were using with their lips to moisten them in order to save time. This led to many of them getting radiation poisoning over time. The court case led to an important labor law decision.
Following are some examples of items that contain Bakelite, along with their values.
The kitchen timer clock shown above is an example of a Bakelite collectible that is valuable not because it is Bakelite, but because it is a designer period piece that happens to contain Bakelite. It is a rare Isamu Noguchi vintage electric clock, mint, in its original box, listed in the Worthopedia as having sold for $4,000.00 on eBay in 2016.
Some Bakelite collectibles are sought after because of their stark and rudimentary design. This matte black General Electric hotel phone above is attractive to collectors because of its rarity, but also because, well, just look at it! It is a look that grows on you, and you know it when you see it. Some people would want this piece because they collect "Steampunk," and the form and lines of the piece would meet the criteria. Enough people were drawn to this simple telephone that it brought $8,767.00 at auction in 2016 on eBay.
Bakelite was used in the manufacture of inkwell stands, lamp bases, and fancy pen cases in the first half of the 20th Century. Celluloid was used for some of these items early on, but Bakelite was more durable and took the place of celluloid in many cases. This fountain pen case in the photo above is another example of a collectible containing or made of Bakelite, but that's not what gives it its value. Again, the value is achieved because of the designer name attached to it and the high quality of fine workmanship involved. I love the color of this beautiful 1930s Wahl fountain pen, with its vivid black and blood-red swirling. It has a 14k gold band, which helped it reach a selling price of $4227.00 on eBay in 2016.
There are collectors and investors who purchase early 20th-century small furniture the same way some people collect oil paintings. It's all in the artist's name and what is "hot" in the market at the time. A table like the one shown above, at a local estate auction, with no name or provenance attached to it, might sell for $150.00, just because it is "funky" and is made, in part, with Bakelite. But this is no ordinary table; it is a Eugene Schoen 1929 cocktail table, which Worthpoint shows sold for $80,000 on eBay in 2017.
For the more casual antiques collector, Bakelite can be a very fun thing to hunt down at your local flea market. Kitchen utensils and flatware were often made with black, red, and orange bakelite handles. These can usually be snatched up for just a few dollars at your local flea market and can be used in pantry wall displays to add some color and "funk" to your kitchen. This lot of 250 pieces of Bakelite flatware sold on eBay in 2020 for $650.00.
---
Bram Hepburn collects 19th-century New England bottles and glass, having spent the last 30 years digging and diving for bottles in New England and upstate New York. Bram is the author of the book The Field Guide to American Trash. You can send an email to him at Bramiam@aol.com.
WorthPoint—Discover Your Hidden Wealth®
(Visited 96 times, 6 visits today)